Where can
we take
you today?
Serving Metro Las Vegas & Surrounding Area
Charter a Bus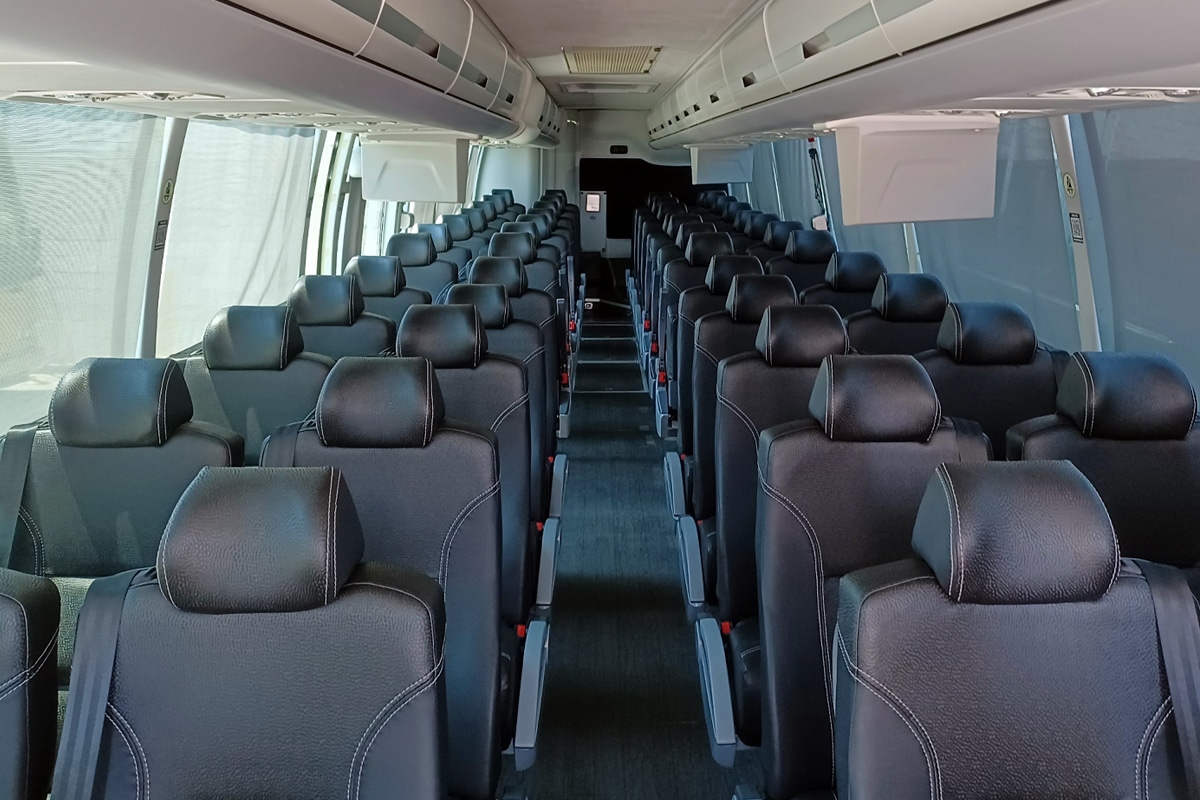 Our new and modern fleet will have you riding in comfort and style
Explore Our Fleet
Come
aboard for a
luxurious ride
Have a large
party? Schedule
a Group Tour
Sit back, relax in luxury and let us do the driving!
Learn More
Offering Exceptional transportation services for
Las Vegas and the Greater Metropolitan Area.
Our team of professionals at All American Stage Lines is dedicated to providing safe, reliable, and luxurious transportation services. Whether charter services you require: group tours, sightseeing tours, convention, or corporate shuttles, you can be assured that the team at All American Stage Lines will assist you with your needs.
A professional team providing safe
and reliable transportation services
with a new and modern fleet.
World-Class Driver Training
All American Stage Lines hires only experienced motorcoach operators topped with an in-depth training program that includes safety and customer service.
In-House Maintenance
We work hard to keep our equipment performing at its best. Every time you step foot on our coaches you know that our entire team is behind you!
Dedicated Customer Support
Our team stands ready to help you, no matter what you need. Call us today, and see for yourself why we are well-known and respected!
Modern Motorcoaches
All American Stage Lines has one of the newest fleets of motorcoaches in the region. Our fleet consists of 2020 Volvo 9700 series motorcoaches which provide a modern look while continuing in Volvo's long history of providing safe and reliable vehicles.
Charter All American
Stage Lines for Work
or Play Today!
Sit back and relax with total confidence that your trip will be more enjoyable than you ever expected. Offering local and bus tours throughout the Southwest, our fleet of luxury coaches will move you safely across the miles to get you where you want to go. Request a quote today!
What our customers
are saying…
What our customers
are saying…
"All American Stage lines expertly trained team members who take the extra step and go the extra mile!"
John Peter
Customer
"All American Stage Lines is so accommodating, responsive and easy to work with. We so appreciate their expertise, suggestions, and willingness to bounce ideas back and forth."
Martin Hope
Name of Group
"All American Stage Lines is so accommodating, responsive and easy to work with. We so appreciate their expertise, suggestions, and willingness to bounce ideas back and forth."
John Peter
Mov Inc
Meet Our Partner Companies
Proudly Partnering with